SLED16X5
The SLED16X5 skirting profile creates a discreet and innovative finish from flooring to wall, window(frame) or stair step – wherever connection and expansion joints have to be observed in terms of construction.
Suitable for:​
Parquet, Laminate, design floors and tiles – for floor thicknesses from 5 mm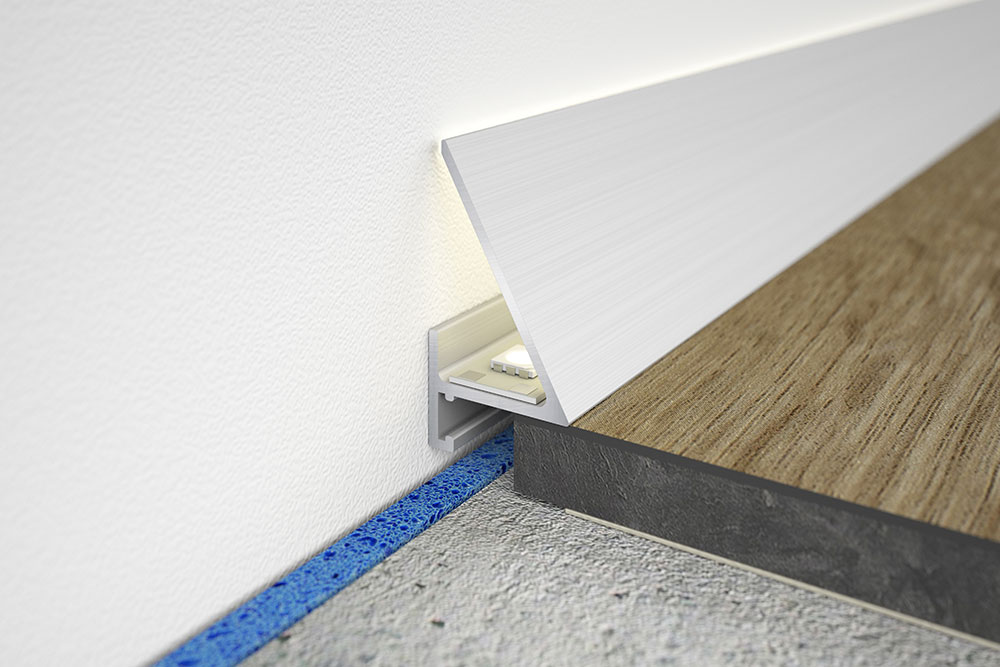 LED lighting
All commercially available LED strips can be used for the LED lighting:

When mounting the LED units horizontally, LED strips up to 8 mm wide can be used.

LED strips up to 12 mm wide can be mounted on the sloping inner side of the strip.
The SLED16X5 skirting profile also can be used as a cable duct with or without LED unit.
LED strips are not included in the scope of delivery.
Smart lighting geometry
he SLED16X5 skirting profile creates a discreet lighting ambience in the simplest way: a homogeneous light line visually separates the skirting profile from the wall when the LED lighting unit is switched on. Classic LED plastic cover profiles are not required and therefore do not impair the visual appearance even when switched off.
The SLED16X5 skirting profile of course can also be used without an LED unit.
Due to the inclined outer surface, almost no dust can settle on the profile.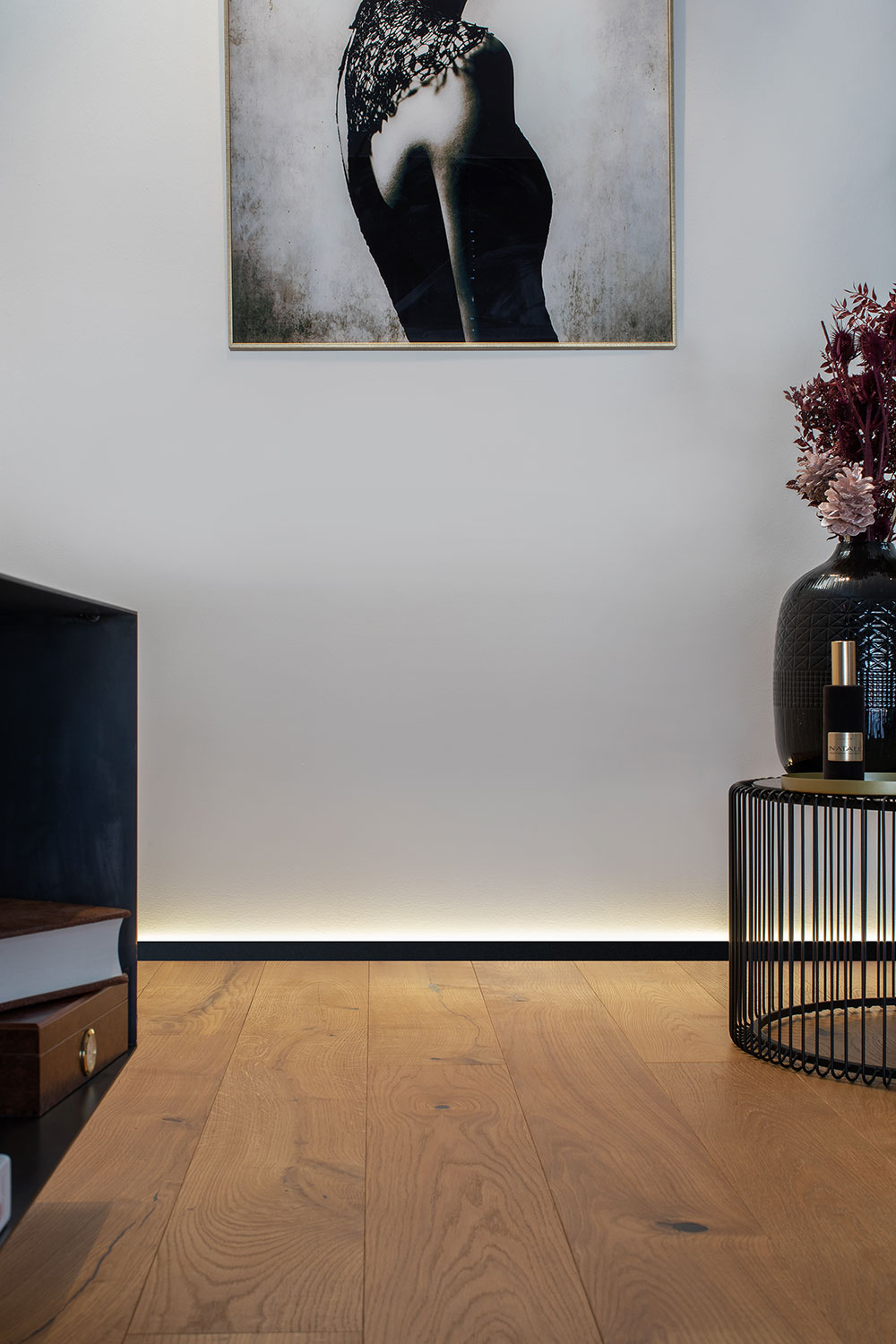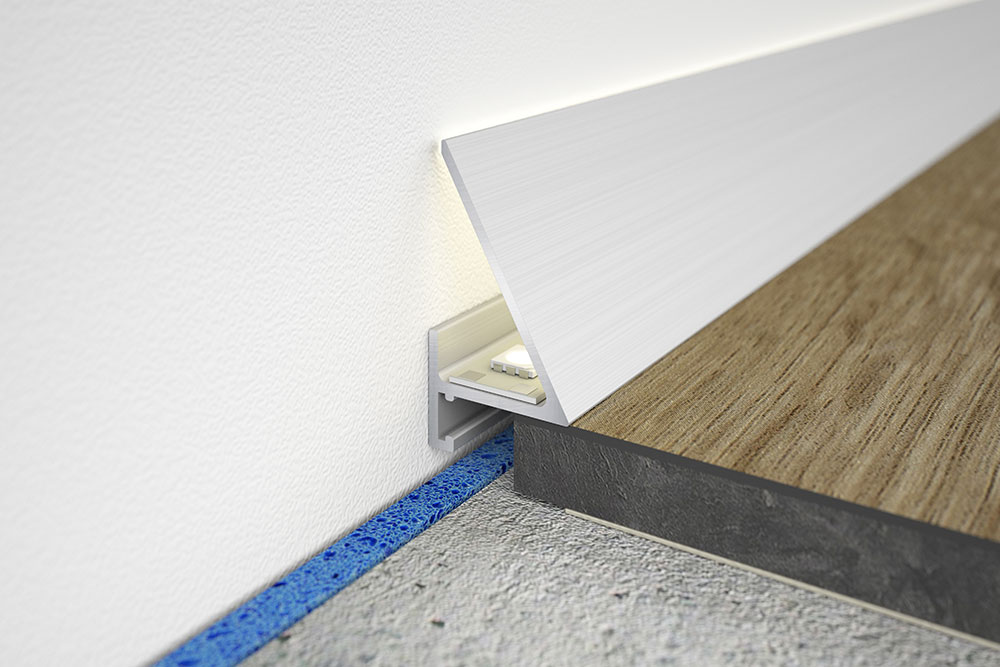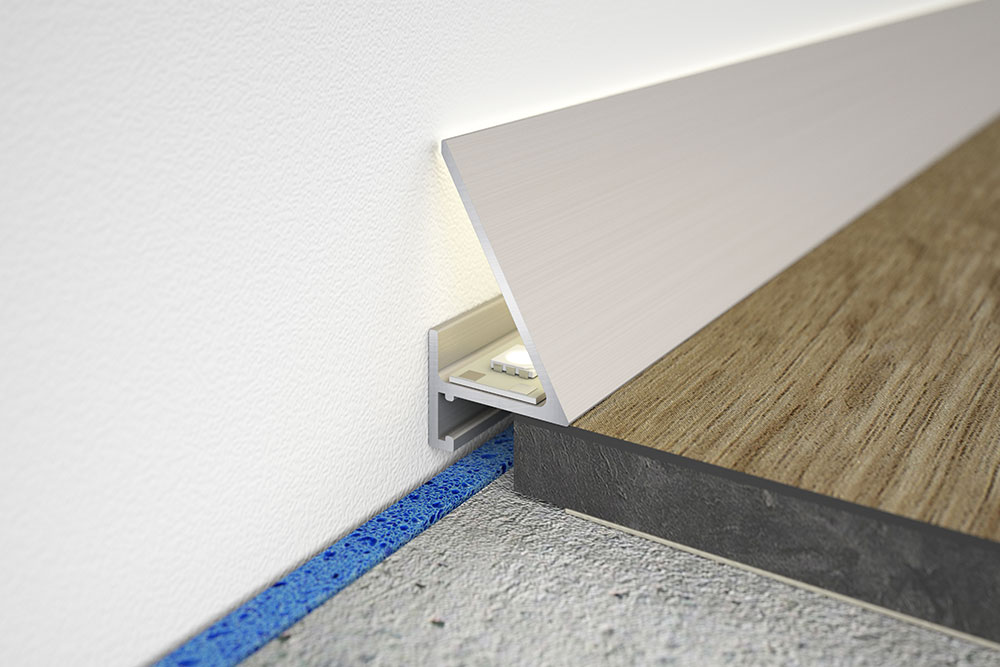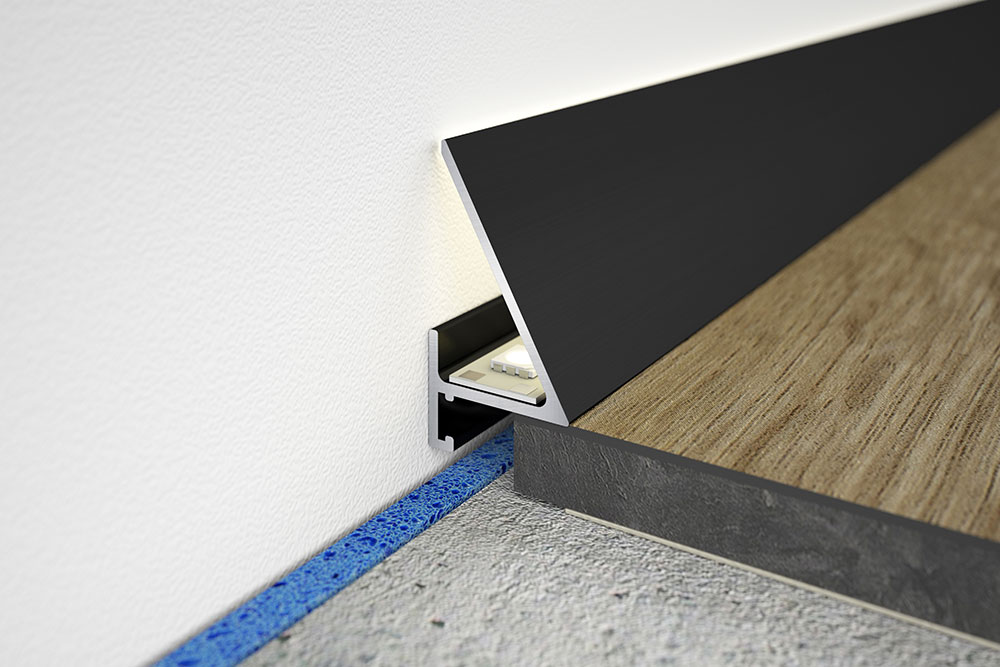 White finely structured RAL 9016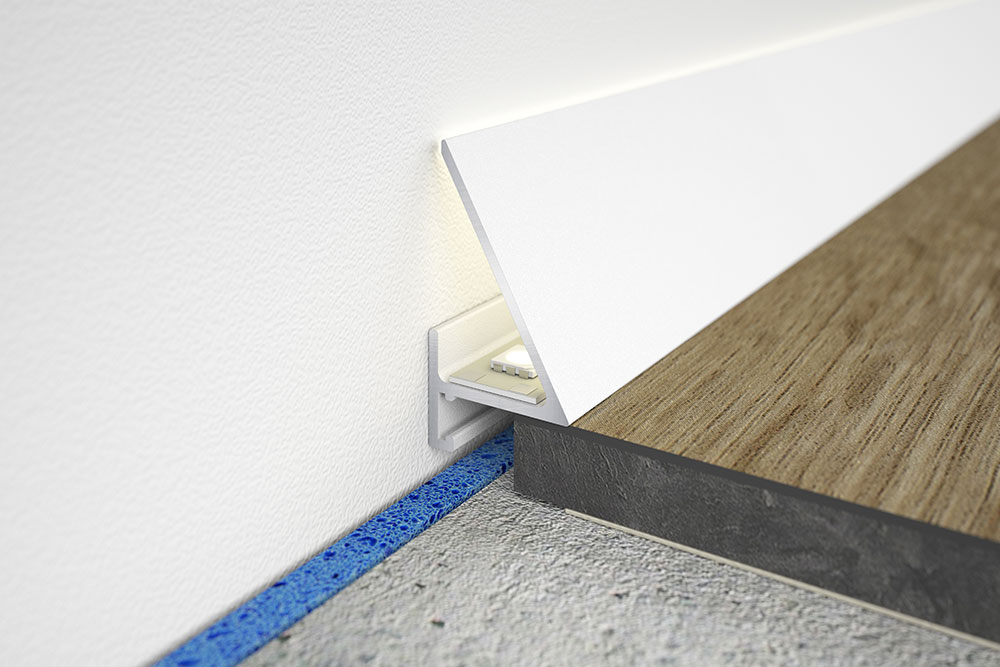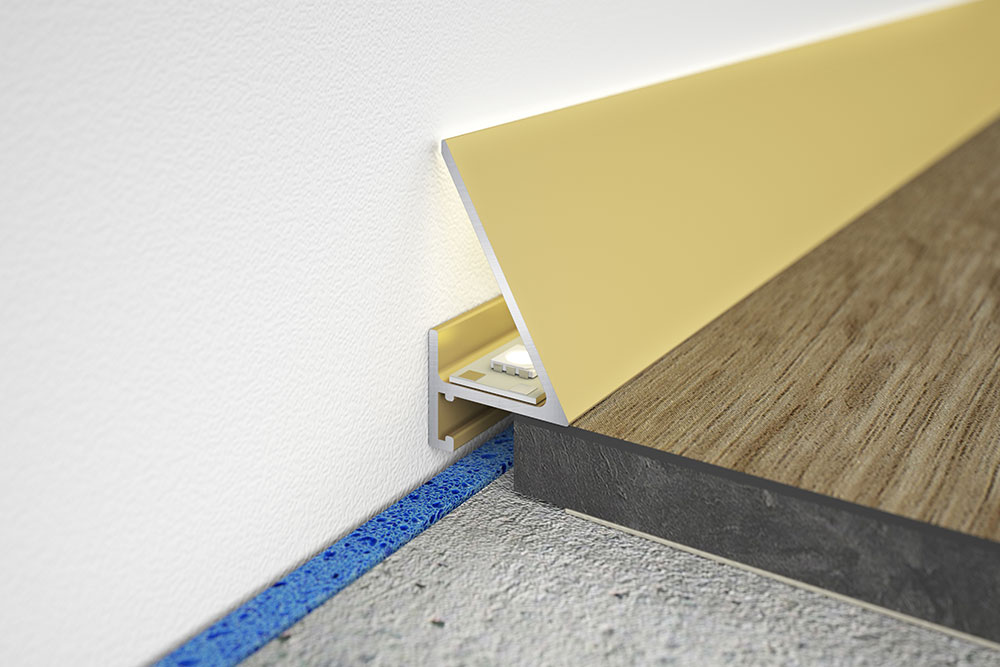 Tool-free, quick and easy
Our end profile SLED16X5 can be installed easily, without tools and without visible fastening points: No drilling, no screwing, no hammering, no dirt, no noise, no annoyance. Irregularities in the masonry can be easily compensated for by simply attaching additional mounting clips if necessary.
Easy assembly in just 8 steps
Request a non-binding offer now
Have we aroused your interest and would you like a personal offer? We look forward to your inquiry.